Need Help?
We understand the frustration when something has gone wrong At Eloquent, we strive to provide assistance, in the same manner we desire to receive it ourselves.
Chat with us!
Use the messenger to submit a ticket. We are more than happy to take a look and provide real solutions
Simple: Click on the bubble below!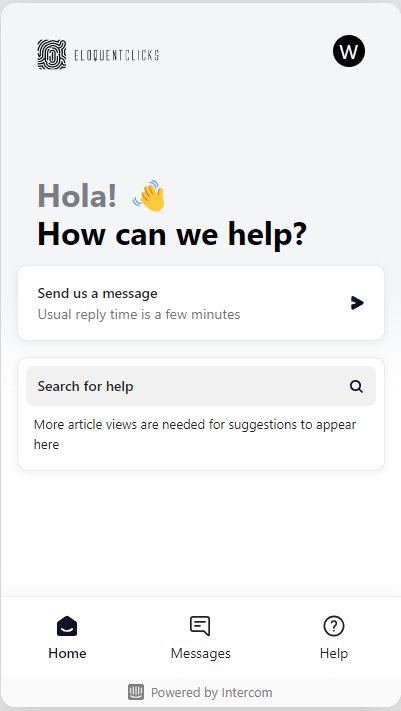 Messenger
Through the messenger, we can answer your questions, update your order, and provide people-to-people solutions.
Click on the chat below to the right.

Click on the messages option and describe your issue.
Please, be sure to share all the information we need to avoid any details.
If you happen to be away by the time we answer, it will automatically send you an email with our answer, where you can also reply back.
You can also come back to our website and keep chatting with us through the messenger, if you prefer!